Among the most tragic impacts of the global pandemic has been the skyrocketing rise of substance abuse among adults and adolescents. Deaths due to overdoses have hit all-time highs exacerbating a substance use disorder problem that was a crisis pre-pandemic in the country with addiction affecting 1 in every 3 families. In fact, on October 26, 2017, the US Department of Health and Human Services declared the opioid crisis a Public Health Emergency and began pouring billions of dollars into grants to help fight this rapidly growing epidemic.



Also in 2017, the US Surgeon General issued a report entitled, "Facing Addiction in America: A Spotlight on Opioids" that served as a foundation for communicating the federal government's comprehensive, multi-faceted approach, which included:


Improving access to prevention, treatment, and recovery services;
Promoting the use of overdose-reversing drugs;
Strengthening our understanding of the epidemic through better public health surveillance;
Providing support for cutting-edge research on pain and addiction; and
Advancing better practices for pain management.


U.S. Department of Health and Human Services (HHS) Secretary Alex Azar II, commented, "Our efforts are collaborative—with all federal agencies and state and local partners working together to equip health care providers, communities, policymakers, law enforcement, and others with the information and tools they need to stem this growing epidemic."


At the time of the report, there were nearly 49,000 drug overdose deaths each year with an estimated cumulative cost of $504B each year on our society. In the 12 months ended May 2020, only three years later, that number almost doubled to 81,000 deaths, according to a CDC announcement. And there is no sign of abatement.


The Long Road Ahead
Almost five years and a global pandemic of COVID-19 later, the odds are still stacked against those who are at risk of substance use disorder. There are multiple reasons this crisis persists, but one that is now emerging that can be the catalyst for change is understanding that we cannot treat substance use addiction unless we are able to successfully identify and treat the underlying mental health disorder that is the root cause of the addiction.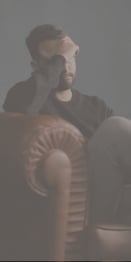 More specifically, substance use disorder programs have historically focused solely on identifying and treating the patient's substance use without identifying and treating the co-occurring disorder, such as depression, anxiety, bipolar, and psychosis, and incorporating that knowledge into the patient's treatment plan.


Today, fortunately, many of the leading substance use disorder (SUD) programs are taking a more wholistic approach to treatment, shifting from the traditional medically assisted treatment to behavioral health assessment and care. Practitioners are starting to recognize the importance of screening and diagnosing complex behavioral health disorders that frequently lead to or include substance use disorder.


To help with those efforts, nView Health is making its complete suite of digital behavioral health screening, diagnostic interviews, and outcomes monitoring solutions available to substance use disorder clinics across the country.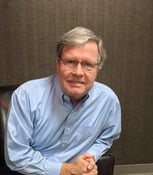 According to Jim Szyperski, CEO of nView Health, "Because substance use treatment programs have been so focused on treating the addiction, they may have missed some of the critical underlying mental health issues that are almost always present among those who suffer from substance use disorders. As one substance use physician once told me, 'Everyone who walks through our door has an underlying mental health disorder.' Part of nView's mission is to help these dedicated specialists receive a more wholistic view of the patient so they can better understand and subsequently treat the root causes of addiction."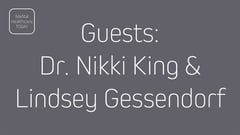 Szyperski then added, "Substance use has a horrific impact on the lives of so many people around the world. And the real heroes in this field, provider teams we have spoken with like Lindsey Gessendorf and Nikki King in Indiana, need all the help they can get. To help reverse the downward spiral of substance use we must all work together to bring dedicated specialists and assistive technology together. At nView, we are deeply inspired and moved by the care providers who use our solutions to help them garner a more complete view of their patients. The information we gather can really help a provider get their patient to a better path towards living a happier, healthier and more productive life. It is an honor to be a small part of that narrative."


nView Health offers a full suite of behavioral health assessment solutions, all on a single platform. The solutions have been cited in more than 20,000 studies and widely used in both research and clinical settings for more than 25 years.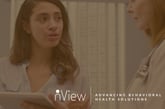 Ranging from brief, 3-minute screening tools to comprehensive diagnostic interviews that can identify virtually all major behavioral health disorders (19 in adults and 26 in pediatric patients), nView's digital solutions can be easily deployed and integrated with virtually any health record or billing system.
In contrast to some of the more generic, yet popular screening tools like the PHQ9 and the GAD7 that simply screen patients for the pre-determined condition (depression and general anxiety disorder), nView screeners and severity scales help behavioral health specialists begin to truly understand a patient's symptoms at a more detailed level to support more accurate testing and diagnosis.
In addition, nView's latest patient outcomes monitoring solution helps care providers efficiently monitor patient progress so they can focus on those who need the most personalized assistance while undergoing treatment.


The Bottom Line
Using evidence-based, behavioral health assessment solutions, like those from nView, is an important first step when triaging substance use disorder patients. These tools not only help providers take a more wholistic approach to care planning but also help improve their regiment of counseling so more patients can be put on the right track toward a lifetime of freedom from this deadly disease.
To learn more about the importance of selecting the right mental health assessment solutions for your practice, schedule time with one of our specialists at nView Health.