During OCD Awareness Week, nView Health is calling for the use of new solutions and technologies in conjunction with more conversations to better support individuals with this mental health disorder that affects the daily lives of more than 2 million adults and children in the US. The surging levels of anxiety driven by the pandemic have greatly increased global awareness and sensitivity to mental health issues, which provides an opportunity to act and positively impact the diagnosis and treatment of obsessive-compulsive disorder.
---
Launched in 2009, OCD Awareness Week is intended to raise understanding of OCD and how it affects people. OCD Awareness Week 2021 takes place October 10–16 and is recognized by organizations and individuals worldwide.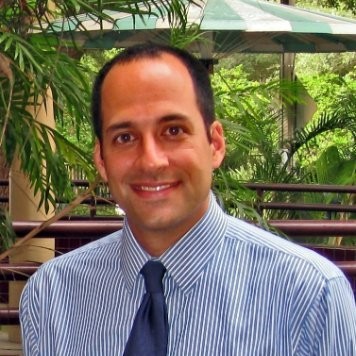 This is an especially important week for a variety of reasons, says Dr. Eric Storch, professor, and McIngvale Presidential Endowed Chair at the Baylor College of Medicine. Dr. Storch, an nView clinical advisor, specializes in the cognitive-behavioral treatment of adult and childhood OCD as well as other anxiety and OCD-related disorders and is the co-author of several world-renowned clinical measurements for OCD.
"OCD affects about 1 to 2 percent of the population at any given time, and somewhere between 2 to 3 percent of people at any point in their life," says Dr. Storch. "It's a severe, debilitating, psychiatric condition. And if you don't treat it effectively, this condition continues to persist and often gets worse over time. It can bring about other comorbid psychiatric problems, such as depression, anxiety, substance use, and even suicidality."
Not long ago, there were no available effective treatments for OCD. That, Dr. Storch says, has changed with the introduction of behavioral and pharmacological therapies that work well. The most often used tools to help providers identify patients needing these therapies are the Yale-Brown Obsessive-Compulsive Disorder Scale (YBOCS© versions I and II) and Children's Yale-Brown Obsessive-Compulsive Scale (CYBOCS© versions I and II) which are designed to help assess the presence of obsessions and compulsions as well as the severity of those symptoms.
nView Health, the premier provider of evidence-based behavioral health assessment solutions, is the worldwide exclusive licensee for both versions of the YBOCS and CYBOCS as well as the Florida Obsessive-Compulsive Inventory (FOCI) and Children's Florida Obsessive-Compulsive Inventory (CFOCI).
"Across virtually every important OCD study, the YBOCS has been the gold standard — the measure that's been used to assess the symptom presence and the severity of those symptoms," says Dr. Storch. "The beauty of that is it has allowed us to do head-to-head comparisons across all these studies. However, there are some challenges to the YBOCS that have been widely reported and largely concern how to assess a patient's resistance to their obsessions."
These challenges motivated Dr. Storch, in collaboration with the original developers of the YBOCS, Drs. Wayne Goodman, Steven Rasmussen, and Lawrence Price, to develop the YBOCS II. "It addresses some of the shortcomings while still allowing us to calculate a patient's original YBOCS score," Dr. Storch says. "With the YBOCS II, we replace the resistance to obsessions item with one that characterizes the time intervals that someone had an obsession, which we refer to as the 'obsession-free interval.'"
The YBOCS II also revised the scoring mechanism to help more sensitively detect patient changes over time and give more clear direction on how to quantify and integrate active avoidance within the YBOCS severity ratings. "Collectively, what we see is that the changes to the YBOCS have resulted in an improved measure," Dr. Storch says. "With the YBOCS II, we're able to more reliably assess symptoms, introduce additional variation in scores that allow us to be more personalized in our symptom assessment, track symptom improvement, and incorporate the full array of safety behaviors that people with OCD present with. This includes active rituals and compulsions as well as active avoidance."
Drs. Goodman and Storch also collaborated on the development of CYBOCS II for children. This parallels the YBOCS II in almost every way with one exception. "We allow the clinician to have latitude to interview the child alone and a parent alone to come up with a composite clinician rating, or interview both together," Dr. Storch says.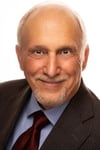 "nView is honored to work with Drs. Goodman and Storch to advance the important work they are doing to help patients with OCD obtain an accurate assessment and the best possible treatment so these individuals can lead a full and productive life," says Dr. Thomas Young, an expert in depression screening and the founder and chief medical officer of nView Health. "To help put the YBOCS II and CYBOCS II into the hands of as many providers as possible, nView will soon launch a comprehensive app to make these assessments readily available digitally."
In addition to using current solutions like the YBOCS II and CYBOCS II, Dr. Storch encourages those who provide services to individuals with OCD to engage in meaningful discussions during OCD Awareness Week. "Those discussions should concern how we provide evidence-based treatment," he says. "Where our field broadly suffers is with a lack of parity in terms of the interventions being provided for OCD versus other conditions. You could be someone affected by OCD, go see a provider who accepts your commercial insurance, and then get non-evidence-based treatment. The result is that the symptoms persist, and you lose faith in our mental health system. This can occur even though OCD is a very treatable condition."
Discussions should also center around evidence-based assessment. "If we don't measure or evaluate the treatments, then how do we know they really work?" asks Dr. Storch. "We need to make sure that we're engaging in that type of evidence-based assessment where we're asking the questions that have been shown to work to assess the symptoms, fully capture the severity of those symptoms, and help us track change but also understand the full illness presentation of the affected individual."
He continues, "At that point, it allows us to more efficiently and effectively implement behavioral and/or pharmacological interventions that are personalized to the individual, both at onset and throughout the progression of care."
Such a commitment to evidence-based treatment and assessment is essential to helping providers confidently pursue appropriate diagnosis and treatment plans. "At nView, we fully support awareness and education on conditions such as OCD during focus weeks such as this one," Dr. Young says. "But awareness and action must take place year-round to destigmatize mental health and treat it as the equal it is to physical health."
---

ABOUT NVIEW HEALTH
nView Health is the premier provider of evidence-based software and solutions used by research organizations and healthcare professionals around the world to help them identify, treat, and monitor mental health disorders, a critical requirement for measurement-based care. nView is the worldwide exclusive licensee for a broad array of behavioral health screening solutions, structured interviews, and post-diagnosis severity measurement scales to monitor patient outcomes. To learn more, please visit nview.com or follow nView Health on LinkedIn or Twitter.