nView Health Named Behavioral Health Company of the Year 2020 by Healthcare Insights
Leading solutions provider recognized for its advanced use of technology to help clinicians more accurately diagnose and track care for mental health disorders.
---
ATLANTA, January 8, 2021 –
nView Health, a behavioral health solutions company, is pleased to announce that it has been selected by Healthcare Insights as its 2020 Top Company in Mental Health. Reviewed by the Healthcare Insights panel of healthcare specialists, nView was distinguished with the Top Company honor because of its unique use of modern technology that improves a clinician's ability to screen for, diagnose and monitor outcomes of patients with mental health disorders more efficiently and accurately.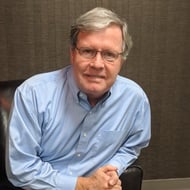 "We are honored to be recognized by Healthcare Insights as the 2020 Top Company for Behavioral Health Solutions. Mental health has reached a crisis point, and in 2020, the COVID-19 pandemic exasperated the problem. Primary care providers are at the forefront of this crisis, and it is important that they have practical tools at their disposal to screen everyone for behavioral health disorders." – Jim Szyperski, CEO / nView Health
nView Health solutions are used by healthcare professionals to identify, diagnose, and monitor patients with behavioral health disorders:
Screeners: The nView online screening solution is a brief, three-minute set of questions designed to identify individuals with potential behavioral health issues
Diagnostic Interview: If the screen indicates a reason to evaluate the patient further, nView's digital Mini International Neuropsychiatric Interview (M.I.N.I.) can be used to support a more accurate diagnosis based on DSM-5 criteria. Utilizing the company's patented algorithm technology, the digital M.I.N.I. takes less time to complete, because the system presents only the necessary question sets based on the patient's answers. It accurately assesses up to 17 adult and 24 pediatric mental health disorders.
Trackers: Once the patient is diagnosed and prescribed therapy or medication, the nView digital Trackers can be used to monitor patient progress and report on outcomes. This is particularly important for healthcare providers participating in value-based care programs.
About nView Health
nView Health is the premier provider of evidence-based software and solutions used by research organizations and healthcare professionals around the world to help them identify, treat, and monitor mental health disorders, a critical requirement for measurement-based care. nView is the worldwide exclusive licensee for a broad array of behavioral health screening solutions, structured interviews, and post-diagnosis severity measurement scales to monitor patient outcomes. To learn more, please visit nview.com or follow nView Health on LinkedIn or Twitter.
About Healthcare Insights

The Healthcare Insights is a comprehensive guide to all things related to healthcare specializing in producing quality content for our readers on both digital and publication platforms. Their mission is to increase awareness about healthcare, helping professionals involved in the medical industry remain informed about the latest developments in the healthcare market. Their panel of experts works to collect only the most accurate and impactful information.
---