The national launch of the new 988 Suicide and Crisis Lifeline this weekend is welcome news, but this valuable resource requires much greater support if it is going to help meet the needs of the increasing number of people expected to use the service.



Background on the 988 Mental Health Hotline
988 is the new phone number people can call, text or chat if they wish to speak with a trained crisis counselor at any time. It is intended to replace the current Lifeline phone number (800.273.8255), although this number will remain active. The 988 number was rolled out nationally on Saturday, July 16, 2022. In 2020, Congress designated the new 988 dialing code.
As a new website dedicated to the 988 Suicide and Crisis Lifeline notes, when people call, text, or chat 988, they will be connected to counselors who are part of the existing National Suicide Prevention Lifeline network. These counselors are trained to listen, understand how an individual's problems are affecting them, provide support and connect them to helpful resources. The 988 Lifeline is intended to be staffed 24 hours a day, 7 days a week in the United States through a network of more than 200 existing crisis centers.
988 is being funded in multiple ways. As a Substance Abuse and Mental Health Services Administration (SAMHSA) fact sheet notes, Congress provided the Department of Health and Human Services workforce funding through the American Rescue Plan, some of which will support the 988 workforce. At the state level, funding is expected to come from existing public/private sector funding streams, while the National Suicide Hotline Designation Act of 2020 allows states to enact new state telecommunication fees that can go to support 988 operations.


Concerns About the New Mental Health Hotline Number
The new 988 Suicide and Crisis Lifeline comes at an important time. Mental illness is on the rise, with one study coming out of the University of Alabama at Birmingham finding that in the first year of the COVID-19 pandemic (April 2020-April 2021), the prevalence of people with depression or anxiety symptoms in America increased from about 11% percent of people in 2019 to close to 40%. However, media reports indicate that the new Lifeline may experience a bumpy national rollout and could face short- and long-term challenges.
Among them:
nView's Perspective on the 988 Mental Health Hotline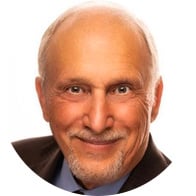 Despite the acknowledged challenges facing the national rollout and some uncertainty about the future of 988, including funding and staffing, the transition is a positive development for the mental and behavioral health community, said nView Chief Medical Officer and Founder Thomas Young, MD. The simpler number should improve access to counselors and help fill gaps in mental health crisis care. "It is critical for anyone in crisis to have another human being to listen and for that moment in time to have their 'back,'" Dr. Young said. "When we feel lost and alone, someone to point the way offers hope for going on."