In a recent episode of the MGMA Mindful Medicine podcast, Dr. Thomas Young, Chief Medical Officer at Proem Behavioral Health, engaged in a thought-provoking discussion with Daniel Williams, Senior Editor at MGMA and host of the MGMA podcast network.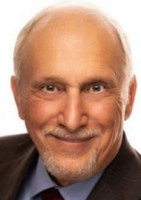 Central to the discussion was Dr. Young's illumination of the intricate connection between mental and physical well-being. Understanding the symbiotic relationship between these two dimensions emerged as a key factor for comprehending overall wellness.
The conversation extended to Behavioral Health Integration (BHI) and its role in holistic patient care. Dr. Young shared his perspectives on how BHI enhances patient outcomes by seamlessly incorporating mental health services into primary care. Importantly, he addressed the associated billing codes, enabling primary care practitioners, including physician assistants, to bill for monthly mental healthcare services provided to Medicare patients.
The discussion highlighted two primary types of BHI services covered by Medicare. The Psychiatric Collaborative Care Model (CoCM) approach, utilizing CPT codes 99492–99494 and HCPCS code G2214 for billing, was explored, along with general BHI services using models of care other than CoCM, coded with CPT 99484 and HCPCS code G0323 for billing.
Listeners can delve into the detailed insights provided in the podcast, offering a valuable resource for healthcare professionals and those interested in the intersection of mental and physical health. The insightful conversation between Dr. Young and Daniel Williams on the MGMA Mindful Medicine podcast can be accessed here.

Additionally, Dr. Young's article, titled "The Missing Link Between Mental and Physical Healthcare: Best Practices to Empower Medical Practices to Provide Frontline Mental Health Screening and Care for Patients," serves as a cornerstone for understanding the profound impact of mental health on overall well-being. He addresses the challenges faced by primary care providers (PCPs) in the United States and how they can support positive patient outcomes by enabling early diagnosis and treatment, conducting age-appropriate psychiatric assessments, and performing measurement-based care. The article can be read here.
The podcast and Dr. Young's article contribute to the ongoing dialogue surrounding mental and physical health. By bridging the gap between these realms, healthcare practitioners can better address the needs of their patients, promoting comprehensive well-being.
CPT Copyright 2023 American Medical Association. All rights reserved.
CPT® is a registered trademark of the American Medical Association.