ATLANTA, October 6 2022 – nView Health, developer of the premier, evidence-based behavioral health solution for children, adolescents and adults that combines gold-standard measurements on a modern, digital platform, will be exhibiting at the American Academy of Pediatrics (AAP) 2022 National Conference & Exhibition.
Attendees of AAP 2022 are invited to visit nView at Booth #2654 to see how the nView solution gives pediatric care providers the tools — screeners, diagnostic interviews, monitors, scales and measurements — needed to more accurately screen and assess children starting at the age of 6. nView enables early diagnosis and treatment of mental health disorders, helping pediatric care providers and parents avoid future complications.
The nView solution supports every stage of the clinical process:
Gold-standard measurements and scales — Easily fit within a pediatrician's workflow.
Multi-dimensional screeners and assessments— Go beyond depression and anxiety to uncover the most diagnosed DSM-5 conditions.
Outcome and severity measurement tools — Help pediatric care providers adjust therapies that aren't working or continue those that are working.
Data collected at every step— Provides documentation needed for reimbursement of pediatric mental health services.
Examples of the digital behavioral health assessments for children and adolescents included in nView are as follows:
M.I.N.I. (Mini International Neuropsychiatric Interview) KID 7.0.2

M.I.N.I. KID 7.0.2 Parent

BABS (Brown Assessment of Beliefs) Adolescent

BDD (Body Dysmorphic Disorder) Diagnostic Module Adolescent

BDD-YBOCS (Yale-Brown Obsessive-Compulsive Scale Modified for Body Dysmorphic Disorder) Adolescent

CYBOCS (Children's Yale-Brown Obsessive Compulsive Scale) I & II

CYBOCS-ASD (Children's Yale-Brown Obsessive Compulsive Scale in Autism Spectrum Disorder)

C-FOCI (Children's Florida Obsessive Compulsive Inventory)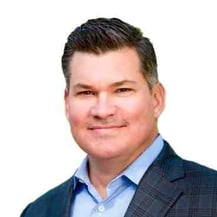 "At nView, we are working to ensure that the mental health of children and adolescents is measured, monitored and nurtured in the same way as their physical health," said nView CEO John Letter. "AAP 2022 is a welcomed opportunity for us to show pediatric care providers how the nView solution delivers data that supports more accurate decisions which lead to healthier lives. Giving providers the right answers at the right time to enable the right mental health outcomes is why we believe 'healthy minds start with nView.'"
AAP Experience 2022 is scheduled for October 7–11 in Anaheim, Calif., and is being held at the Anaheim Convention Center.
To arrange an in-person demo or meeting with an nView representative at APA 2022, please contact us.
---
ABOUT NVIEW HEALTH
nView Health is the premier provider of evidence-based software and supporting solutions used by research organizations and healthcare professionals around the world to help them identify, treat and monitor mental health disorders — a critical requirement for measurement-based care. nView is the exclusive licensee worldwide for a broad array of behavioral health screening solutions, structured interviews, and post-diagnosis severity measurement scales to monitor patient outcomes. To learn more, visit nview.com or follow nView Health on LinkedIn or Twitter.