Software company provides behavioral health management company with comprehensive platform to screen, assess and measure mental health.
ATLANTA, February 13, 2023 – Proem Behavioral Health, developer of the evidence-based clinical workflow software engine that helps providers triage patients and produce better mental health outcomes, is pleased to announce that it has executed a license agreement with Psychiatric Medical Care (PMC), a national behavioral healthcare management company with multiple service lines.

Under the terms of the agreement, PMC will have access to Proem's platform that provides actionable behavioral health data throughout the care process. PMC is leveraging the digital solution to support two of its newer initiatives. The company is incorporating the Proem solution into "Embrace Health," a virtual, direct-to-consumer clinic currently serving Iowan adults and families, and "embrace U," an intensive outpatient program for adolescents. The first embrace U program operates out of Brentwood, Tenn.

"At PMC, we are always working to identify the most effective ways to deliver optimal outcomes to our patients," said Stephanie Weatherly, DNP, PMH RN-BC, FACHE, Chief Clinical Officer for PMC. "Through our partnership with Proem, we gain access to a powerful platform that will help strengthen the services we provide to program participants and better ensure the success of our new initiatives."
The intelligent workflow engine from Proem captures and shares data at every step of the behavioral healthcare process, providing insight to help providers assess and diagnose mental illness and determine the next steps to take in a patient's care. This leads to a significant result: better outcomes for patients who suffer from mental illness.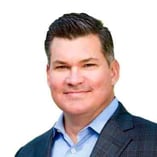 "As a leader in behavioral health, PMC understands the importance of accurate data, timely identification of behavioral health issues, and simplified processes that help providers and patients," said Proem CEO John Letter. "The selection of Proem by such an impressive organization affirms the ongoing hard work of our team and validates our continuing mission to change the ways we identify, assess, measure, and address mental health problems."
---

ABOUT PSYCHIATRIC MEDICAL CARE
Founded in 2003 and based in Nashville, Tenn., Psychiatric Medical Care (PMC) is a leading behavioral healthcare management company focused on addressing the needs of rural and underserved communities. Operating in more than 25 states, the company manages both inpatient psychiatry units and intensive outpatient psychiatry programs within hospitals. PMC also provides telepsychiatry services across a variety of clinical settings. The company's programs provide evaluation and treatment for patients suffering from behavioral health issues, including depression, anxiety, PTSD, and other mood and cognitive disorders. To learn more, visit http://www.psychmc.com and follow PMC on LinkedIn.
---
ABOUT PROEM BEHAVIORAL HEALTH
Proem Behavioral Health, formerly nView Health, provides the premier clinical workflow software engine that helps behavioral health providers and research organizations efficiently and accurately screen, test, and measure treatment success for those suffering from mental illness. Proem is the exclusive digital licensee worldwide of gold-standard, evidence-based screening solutions, structured interviews, and post-diagnosis severity measurement scales to monitor patient outcomes. To learn more, visit www.proemhealth.com and follow Proem on LinkedIn and Twitter.
---