Proem Behavioral Health to Showcase Clinical Workflow Engine at Evolution of Psychotherapy, December 14-16

ATLANTA, December 02, 2022 – Proem Behavioral Health, developer of the evidence-based clinical workflow software engine that helps providers triage patients and produce better mental health outcomes, invites attendees of Evolution of Psychotherapy Orlando to visit with Proem at BOOTH 520. There they can see how Proem's solution brings an innovative approach to mental healthcare with digital workflows that produce actionable data.

The intelligent workflow engine from Proem, formerly nView Health, captures and shares data at every step of the behavioral healthcare process, providing insight to help providers assess and diagnose mental illness and determine the next steps to take in a patient's care. This leads to a significant result: better outcomes for patients who suffer from mental illness.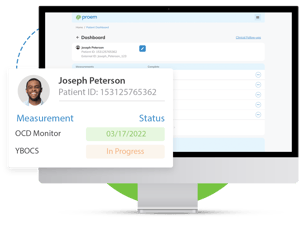 The Proem solution supports every stage of the clinical process. Key features include the following:
Workflow Technology — Use one tool to assess multiple conditions. Electronic behavioral health assessments and treatment processes are configurable within existing workflows to help accurately and efficiently screen, diagnose, treat and monitor patients.
Gold-standard measures — Validated tools inspire confidence in the delivery of timely, appropriate care. Proem is the exclusive licensee of many of the world's leading digital behavioral health scales and measurements used in clinical and academic research for more than 25 years.
Decision support — Evidence-based workflow technology uses algorithms to deliver data when needed to make informed decisions.
Clinical outcomes — With verifiable data, providers more easily determine the right follow-up care, including patient handoffs, coordination of services, and measurement-based care.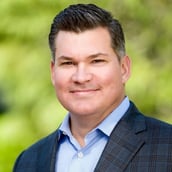 "At Proem, we're helping psychotherapy professionals, practitioners, researchers and educators improve how they assess, treat and deliver outcomes for those with mental illness," said Proem CEO John Letter. "The Evolution of Psychotherapy meeting provides us an opportunity to show attendees how our solution is helping professionals support individuals with mental illness and why we believe 'healthy minds start with Proem.'"


---
ABOUT PROEM BEHAVIORAL HEALTH
Proem Behavioral Health, formerly nView Health, provides the premier clinical workflow software engine that helps behavioral health providers and research organizations efficiently and accurately screen, test, and measure treatment success for those suffering from mental illness. Proem is the exclusive digital licensee worldwide of gold-standard, evidence-based screening solutions, structured interviews, and post-diagnosis severity measurement scales to monitor patient outcomes. To learn more, visit www.proemhealth.com and follow Proem on LinkedIn and Twitter.