nView Health Names Healthcare Veteran John Letter New CEO

ATLANTA, February 21, 2022 – nView Health, the premier provider of evidence-based behavioral health solutions, is pleased to announce that it has named John Letter as its new Chief Executive Officer. In conjunction with Letter's appointment, nView's previous CEO, Jim Szyperski, will transition into the role of Vice President of Strategic Partnerships.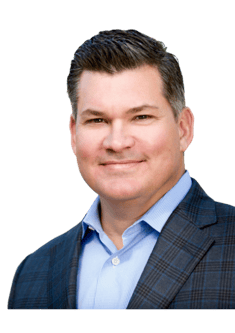 Letter, an experienced healthcare executive, comes to nView after most recently serving as the President and Chief Operating Officer of a successful population health company operating in the sleep health space. Prior to this role, Letter spent more than 22 years in general management, leading teams and businesses within the Coca-Cola system.

"We are excited to welcome John to nView," said Dr. Thomas Young, nView Founder and Chief Medical Officer. "John's passion for solving the myriad challenges facing the mental healthcare system today, coupled with his proven leadership in building highly successful teams focused on growth and exceeding customer expectations, make him an outstanding choice to lead our company."

At nView, Letter will be responsible for the overall strategic direction of the company. He will work alongside a talented team of leaders focused on building evidence-based digital health tools that help providers gather the right data to make the right diagnoses at the right time to better optimize clinical outcomes and financial performance.

"It's no secret that our mental healthcare system is badly broken, not just in the United States but worldwide," said Letter. "nView's purpose is to solve the dilemma that exists in properly diagnosing and treating mental illness by making technology and data readily available to healthcare providers. This will help ensure that everyone everywhere can receive quality mental healthcare. I am personally excited by the challenge and opportunity that lies ahead for nView and the impact we can and will make on people's lives."

Letter earned a bachelor's degree in business administration from Lynn University in Florida, where he played collegiate baseball for four years. He and his wife reside in Atlanta and have two grown children.


---

ABOUT NVIEW HEALTH
nView Health is the premier provider of evidence-based software and solutions used by research organizations and healthcare professionals around the world to help them identify, treat, and monitor mental health disorders, a critical requirement for measurement-based care. nView is the exclusive licensee worldwide for a broad array of behavioral health screening solutions, structured interviews, and post-diagnosis severity measurement scales to monitor patient outcomes. To learn more, please visit nview.com or follow nView Health on LinkedIn or Twitter.