Mental Health Awareness Month 2023: Key Stats & Facts to Know
Mental Health Awareness Month is upon us. Since 1949, May has been devoted to building awareness of and taking action for those suffering from mental illness. Mental Health America (MHA) is celebrating Mental Health Awareness Month with a campaign around "Look Around, Look Within," while the National Alliance on Mental Illness (NAMI) has its campaign focused on "More Than Enough."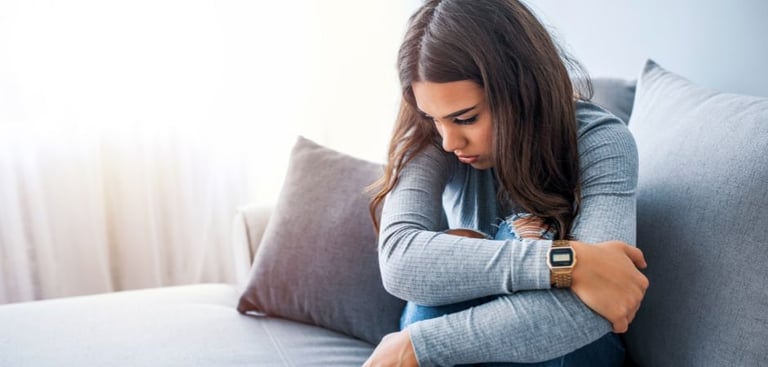 We at Proem Behavioral Health want to help further raise awareness of the mental health crisis we are experiencing in the United States and globally by sharing the following key statistics and facts to know about mental health care. Did you know:
It takes an average of 11 years to get mental health treatment after the onset of symptoms.
Less than half of Americans struggling with mental illness ever receive the care they need.
About 2 in 5 adults report anxiety and depression.
About 2 in 5 teens describe experiencing persistent sadness or hopelessness, exacerbated by social media, bullying, and gun violence.
About 1 in 5 adults in the United States experience mental illness in a given year.
Over 1 in 5 youth (ages 13-18) either currently or at some point during their life have had a seriously debilitating mental illness.
About 1 in 25 U.S. adults lives with a serious mental illness (e.g., schizophrenia, bipolar disorder, major depression).
Suicide is the 10th leading cause of death in the United States, and it is the 2nd leading cause of death among young people.
Depression affects more than 264 million people worldwide, and it is the leading cause of disability worldwide.
Nearly 50% of adults with a mental illness do not receive treatment.
Nearly one-third of all adults with a mental illness reported they were unable to receive the treatment they needed.
About 6% of the U.S. population will have post-traumatic stress disorder (PTSD) at some point in their lives.
Anxiety disorders are the most common mental health condition in the United States, affecting more than 40 million adults.
About 1 in 6 youth aged 6-17 experience a mental health disorder each year.
Substance use disorders (SUD) and mental health disorders often co-occur.
Bipolar disorder affects approximately 2.8% of adults in the United States.
Drug overdose deaths are at near record highs.
Mental health conditions can affect anyone, regardless of age, race, gender or socioeconomic status.
Through Proem's clinical workflow platform, we are working to ensure everyone has access to quality mental health care. It's why we believe "healthier minds start with Proem."
---
SOURCES
---